Have you ever been in a room where everyone's dressed in the same standard "corporate uniform" — predictable neutral tones? But, then there's that one person with bold socks, a bright tie or a pop of color that catches your eye and almost makes you do a double take. Those are the people who are willing to stand out. Who aren't reluctant to show their authentic self — to wear it on their sleeve…or feet.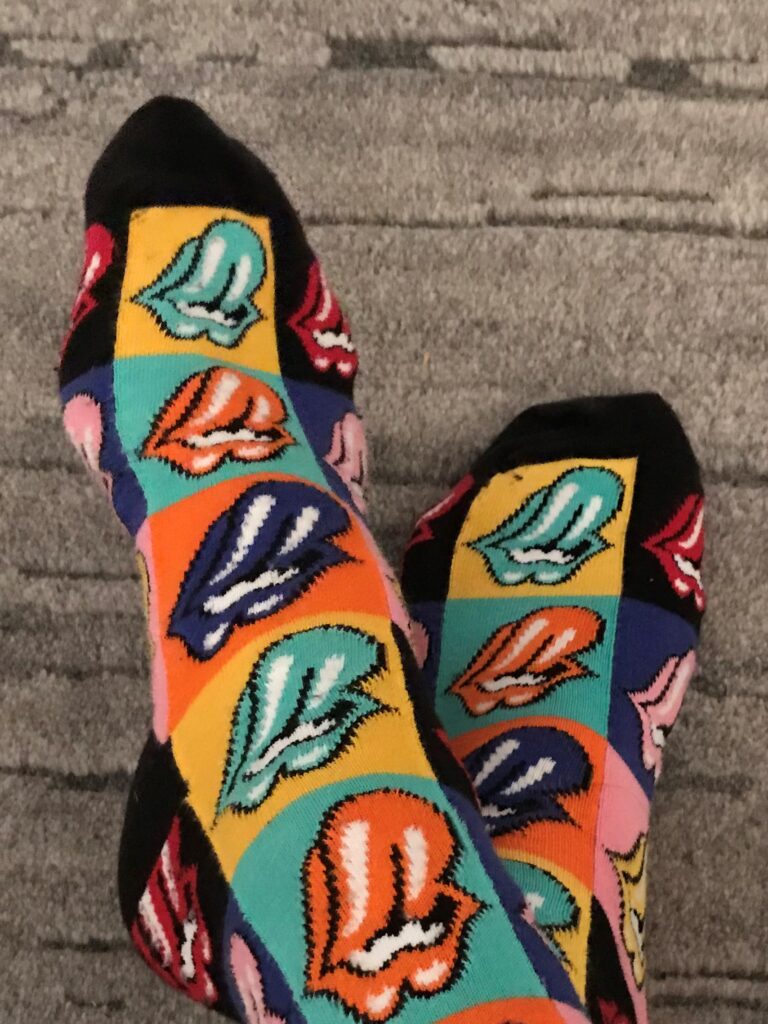 Sockaholic
When I retired from the corporate world and started Prince Communications, I took a piece of advice from my then 16-year-old daughter, "Dad, enough with the black socks." She went out and bought me a drawer full of Happy Socks, and I threw out every pair of the traditional corporate ones I'd been wearing for years. The COVID quarantine notwithstanding, when I wear stocks, it's the Rolling Stones, Thumbs Up, Goofy, or one of the checkered or patterned designs I've got.
A New Way of Thinking
It's fascinating how one small wardrobe change can also reflect a mindset and become a philosophy. I like to say that I wear my differentiation and my passion on my feet. But it goes deeper than that. With Public Relations, standing out is everything. When I founded Prince Communications I knew I wanted to strive to carve out space for my clients to showcase their own uniqueness (even if it has nothing to do with socks).
Stuck in the Spin Cycle
Too many brands get caught in a cycle. A cycle of spending years dusting off last year's plan and doing it again this year — and then being frustrated that they generated the same results and didn't move the needle or the brand attributes, to say nothing of differentiation. To quote a pretty well-known ad campaign, it's time to think differently about your brand. Different doesn't have to mean radical.
Stand For Something
Public Relations and Communication isn't about being all things to all people. It's about defining who you are for your audience and showcasing what you stand for. We like nothing more than helping you do that. Working with clients to help them define who they are — and get noticed — through creative strategies and a healthy dose of "what if we try this", helps us ask the right questions to drive results. Last year's disappointing results aren't going to change if you simply mimic the same plan this year. Isn't it time you changed your socks?