The Art of Retention
We know that COVID changed how we think about office space — and working from home has certainly changed our wardrobe — but velour and financial services? Yeah, why not…
Hiring and retaining talent in a remote environment has brought a slate of challenges beyond the WFH technical and operational hurdles. But it's just as true today as it was pre-pandemic, if you're not recruiting your own people, someone else is.
Thoughtful organizations understand that keeping talent is a critical success factor. When employees leave, it costs their organization 33% of their annual salary, not an inexpensive loss by any means. In fact, Kronos conducted a study for their Employee Engagement Series and found that 95% of HR leaders admit employee burnout is sabotaging workforce retention.
Who We are and What We're All About
Corporate cultures — just as business models — need a baseline of understanding with a healthy dose of flexibility. They change based on various stimuli: business, socio-economic, generational, and now, pandemic-related.
Regarding dress code, even before last March, the traditional workplace dress code was anything but. And while it might not have been sweatpants or no pants, it likely wasn't suit and tie either. Today, how companies expect their employees to dress for work says more about the emphasis on people and their performance than on outward presentation. It also says more about companies having trust than in conducting constant tracking. Smart companies recognize that talent will rise to the top, no matter what they're wearing, even if that outfit is a velour tracksuit. Wait, what?
It Worked for Paulie Walnuts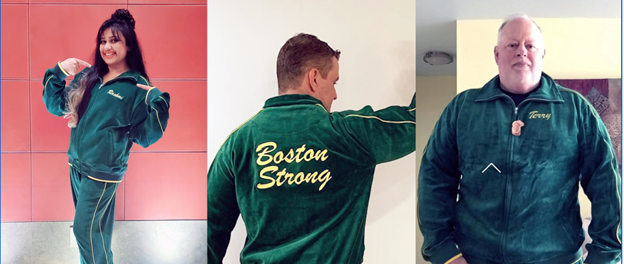 Virtu Financial grasped this mantra with both hands and then decided to spread that to the world. In creating an internal communications video with Big Work Digital for their employees, something that recognized the humanness of the people who work there — the giving back, the collaboration, the individuality — it also realized that what they had internally should be shared externally. That giving their employees personalized velour tracksuits was not just funny, it showcased their culture. Not surprisingly, they call this video, "Ordinary People Doing Extraordinary Things."
But there really is nothing extraordinary about it; acknowledging and celebrating individuality creates a company that attracts and retains talent. When you show your employees you value them, they're more engaged and happier, happier to the tune of 87% less likely to leave, according to the Corporate Leadership Council.
And while Velour and Fintech don't sound like a natural combination, try telling that to the staff at Virtu Financial.
How are you thinking differently about your culture?